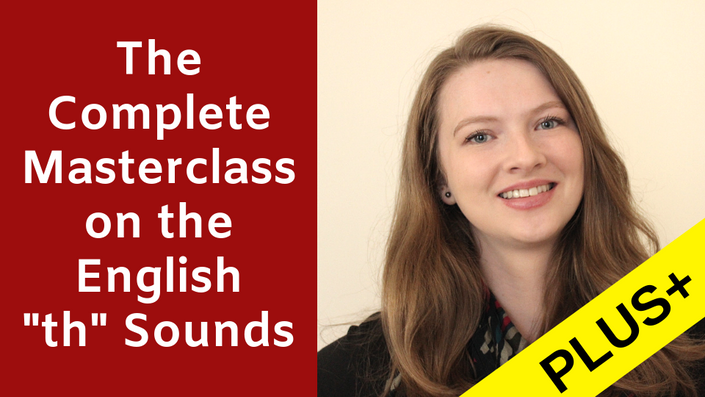 The Complete Masterclass on the English "th" Sounds PLUS+
Are the "th" Sounds a Pain in the Bum for you? Let's fix that TODAY!
Enroll in Course
"Why should I join this course?"
You're here because you obviously feel like you have a problem with your pronunciation, right? You maybe feel embarrassed or insecure. You maybe lack confidence when you speak. You maybe feel like your accent is really strong and you want to get rid of it or soften it. However, maybe your problem is more serious? People maybe don't understand you sometimes, or they maybe even misunderstand you. Maybe someone has laughed at you and your confidence and motivation is dying. Maybe you want to be taken more seriously. Or, quite simply, you just love pronunciation and you're a phonetics/pronunciation nerd (like me!) who just wants to learn about the sounds of English in more detail.
Do you tick any of these boxes? If so, then this course is for you!
"Why should I enrol on this course when I can just watch YouTube videos for free?"
Good question! This course gives you with a clear structure and provides everything you need to know about the "th" sounds. You will have access to the private Facebook community where I do monthly live Q&As as well as weekly pronunciation/phonetics challenges to help you remain motivated during your learning journey.
Also, I've been teaching English for 11 years. I have a degree in English Language and Linguistics as well as a master's degree in English Language Teaching. I know about phonetics and phonology like the back of my hand and have a real passion for the subject and teaching it. During the course, you will be able to ask me questions about pronunciation, phonetics, and phonology in the Facebook group, via email, or in the course in the comments sections. This is something that you can't always do on YouTube, simply because the teachers on YouTube don't always have the time to respond to your questions and comments, or they simply don't have such a detailed and high level of knowledge of phonetics, phonology, and pronunciation. Each teacher has their own niche, and finding a teacher who specialises in only pronunciation is quite uncommon.
Your Instructor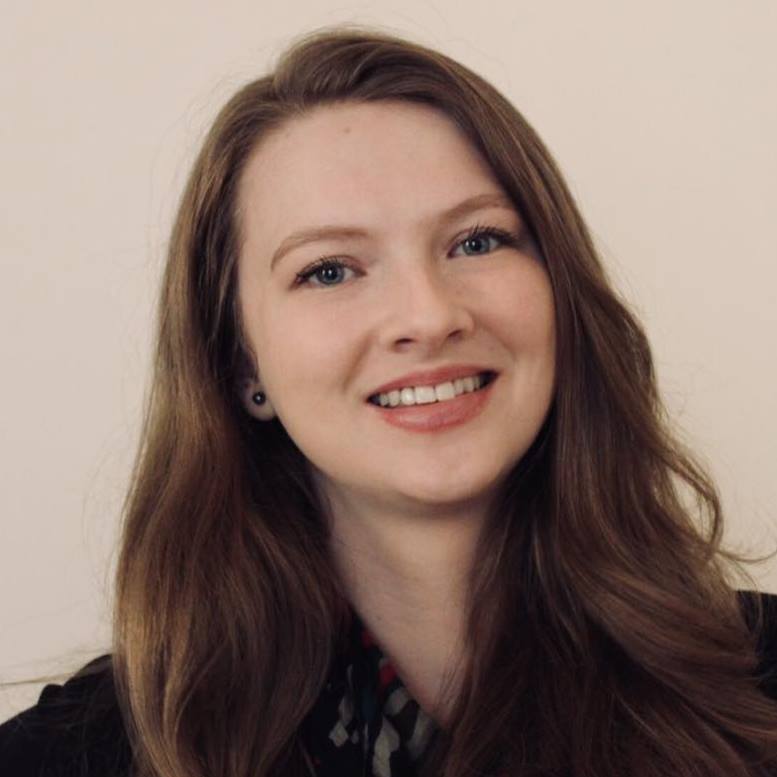 I'm a native English teacher from York, England. I've been teaching for nearly 11 years and have a degree in English Language and Linguistics (my dissertation focused on the teaching and perceptions of non-standard accents and dialects of English to English learners), an MSc in English Language Teaching (my dissertation focused on the teaching and acquisition of pragmatics), and a Cambridge CELTA teaching qualification. I've taught privately as well as for some of the world's leading language schools in Spain, the UK, and online. I've also taught students from some of the world's top companies, such as Nike, Adidas, Monster, Canon, Casio, and Europcar, just to name a few.
My students tend to be professionals who work in various fields (typically admin, medicine, business, and law). My students are sometimes also English teachers who simply want to brush up on their pronunciation so they can teach their own students in a more effective way or a different way from how they usually teach.
I currently live in Bristol, England, and teach privately online and in Bristol. I decided to create these online courses due to the demand from my followers on social media. People asked me nearly every day whether I had any online courses to help them improve their pronunciation skills, so here they are! I absolutely live, breathe, and love teaching about pronunciation and phonetics. :)
I found this online course cutting-edge and I strongly recommend it to everybody who is looking to improve their TH pronunciation. I've been doing lessons with Emma for one-year now and I'd say it's difficult to find a more prepared teacher for pronunciation!
Andrea, Italy
The "TH sound" is usually a challenge for any Brazilian. It doesn't exist in Portuguese, but on this course, I really learned it. Emma demonstrates with extreme clarity how to produce this sound in all its variants; demonstrating the most common mistakes made by non-native speakers pronouncing the "TH sounds" and how to avoid it. In addition, she teaches us how we can evaluate and correct our own pronunciation, which helps us a lot to gain autonomy in our studies (yes, I am using these strategies for other things I am learning as well). I really recommend this course. It's certainly one of the best I've ever done. With the framework offered, I was able to practise properly and acquire much more confidence when talking.
Esequias, Brazil
If English is your second language, you need this course before you start. I thought that I was pronouncing the "th" sounds correctly, but I was wrong! Emma shows a very simple technique to help us in the lessons. I could see improvements in my pronunciation straight away. I really loved it!"
Andreia, Brazil
Frequently Asked Questions
When does the course start and finish?
The course starts now and never ends! It is a completely self-paced online course. So, you decide when you start and when you finish. However, I recommend that you will need a MINIMUM of 8 weeks to complete this course and practise it properly to fully benefit from it. Remember that you will also have access to the FREE Facebook group with monthly lives and weekly challenges, even after you have finished the course. WHOOHOO!! :)
How long do I have access to the course?
How does lifetime access sound? After enrolling, you have unlimited access to this course for as long as you like - across any and all devices you own.
What if I join and my pronunciation does not improve?
Please give it time and I promise your efforts will pay off! The more effort you put in, the more you will get out. Training your tongue and mouth is like training your body at the gym. You wouldn't join a gym and then expect to get a 6 pack on the first day after 30 minutes of training, right? This is exactly the same. This course guides you (like the gym) and I am here 100% of the way to help you (like your gym instructor). You can email me, leave comments in the course, or message me in the private Facebook community. If you're still completely unhappy with the course, then you're entitled to a 30 day money back guarantee. However, you must demonstrate that you have actually put in the time and effort that is required for this course beforehand.
Can I get feedback on my pronunciation?
With the PLUS+ course, YES!! You can receive feedback on 2 recordings (up to 2 minutes each). During the course I will suggest when it's time to do a recording and submit it to me for feedback. If you'd like to submit additional recordings, then you can do this for an additional fee. Just contact Emma for more info.
What is in the private Facebook community?
Everyone loves FREE bonuses, right? :) In this free Facebook group, I'll be there to answer any questions that you post in the group. Plus, you will have access to a monthly live Q&A session, so I will answer any questions you have about pronunciation or English in general. There will also be a weekly pronunciation/phonetics challenge posted in the group for you and you can use the group as a safe and relaxed environment to practise your English and find a speaking partner too!
What level do I need to have?
So long as you're able to understand simple spoken English which is spoken at a natural pace (not super fast, I promise), then you should be fine on this course.
Course Curriculum
1. Let me Teach you a VITAL Technique
Available in days
days after you enroll
2. Let's Master the Voiced "th" Sound /ð/
Available in days
days after you enroll
3. Let's Master the Voiceless "th" Sound /θ/
Available in days
days after you enroll